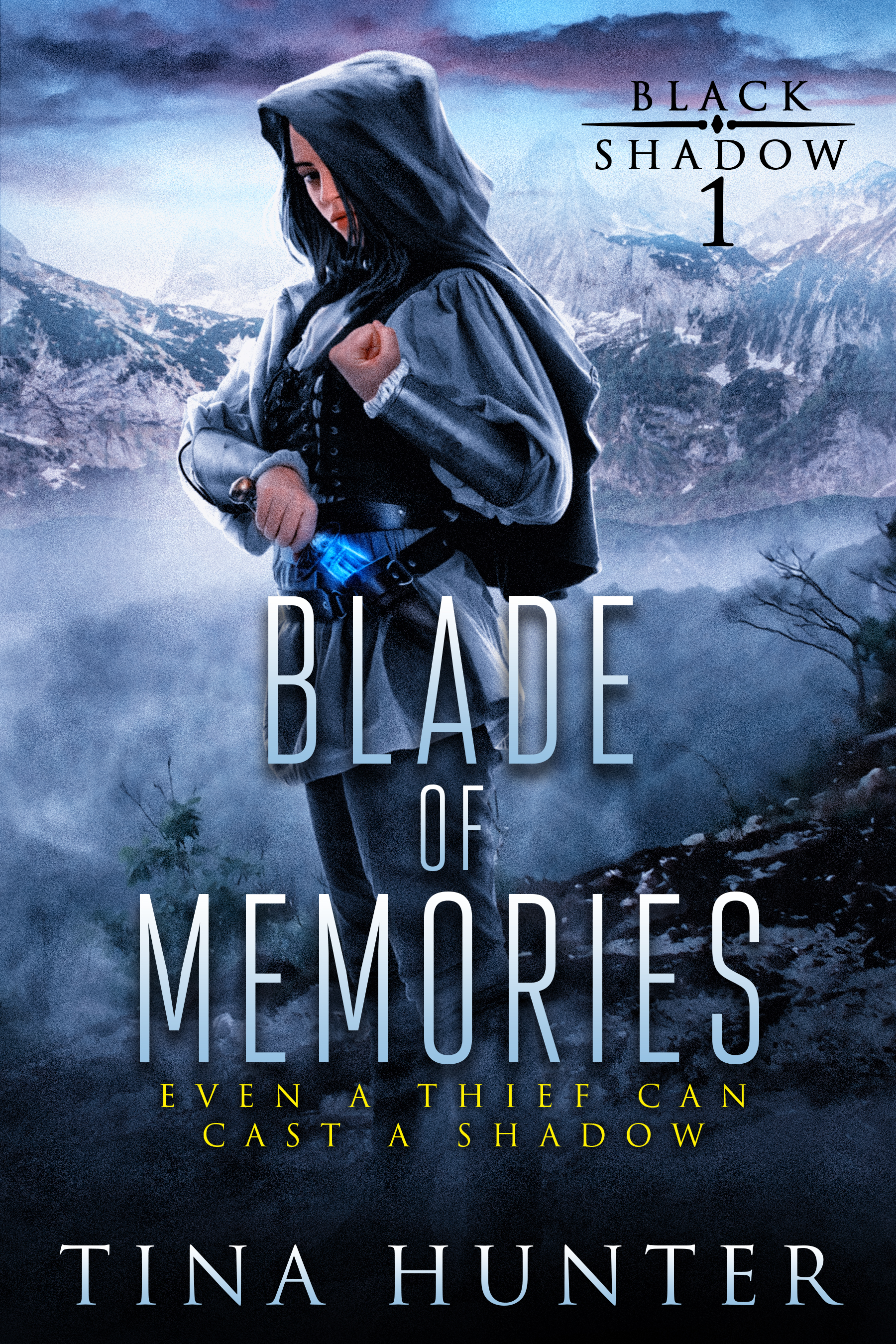 She's here. I'd like to introduce you to Lynn, the main character in a new YA Epic Fantasy adventure series. This amazing cover was done by Christian Bentulan, who has signed on to do all the covers for this series.
FROM THE BACK COVER:
When Lynn's criminal employer shows up with a piece of her broken past, she will do anything to get it back. And as Iridan city's foremost thief, anything means an impossible heist.

But stealing magic crystals from the most regulated facility in the world is only the start of her problems; which includes a team she doesn't trust or like, a runaway with magic abilities, an ex who still makes her weak in the knees, and family drama that could change LYnn's whole world.
MORE ABOUT LYNN:
Lynn was raised by her aunt and uncle after her mother died mysteriously and her father died on the front lines. Her older cousin taught her how to steal as a way to stave off boredom in their small town. When her Uncle decided he would "hold on" to her families ranch until she was married she crossed borders into Iridian for hopes at finding a match. But in truth she used her skills as a thief to earn enough money to hire a lawyer and get her family ranch back without having to marry. She is stubborn, adventurous, and would give some parkour guys a run for their money. But she is also lonely, and puts on a big front she hopes no one will see through.
Lynn has built a reputation for herself as The Black Shadow (hence the series name), a master thief in Iridan city – normally employed by a criminal named Darkan. She is ready to walk away when he shows her a locket he stole from her months ago. She would do anything to get it back. And Darkan needs magic crystals stolen from Fort Elderidge in the mountains. Ten crates of the most regulated substance in the world, from a heavily guarded facility. And for good measure he throws in three associates she doesn't trust and a two week timeline.
ABOUT THE WORLD:
There are two main kingdoms dealt with in Book One. Aguara is a large country based off Spain and Portugal in the early 1800s. Iridan is a walled city state, owned by an Empire from across the sea. They bring late 1800s technology like steam boats and an appetite for the Blue Vollonite Crystal (magic crystal) that is mined in the mountains of Aguara. The Empire has large mines of Red crystal but blue is rare to them. Hence the trading port that turns into a sovereign state.
There are three forms. Magicial Places where the magic influences everything that lives there. Inborn magic or people who are born with a single magical ability. And of course Magic crystals. Anything an Inborn can do, you can do with crystal. Pretty much the whole world runs on the crystals that feed on blood.
There are Dragons and Giants, Elf-like Bards and indestructible Golums. It's a world of magic on verge of a technological breakthrough and a growing movement of anti-magic fanatics.
This book was a lot of fun to write. I hope you will love to read it as much as I loved writing it. Book One comes out this November.