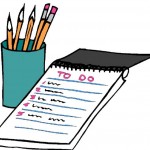 Tuesday, August 11th! Where has the time gone. It's been an amazingly long couple of weeks and I have lots of updates for you.
1) I sent out two Flash Fiction stories two weeks ago to the "Creatures of the Night" contest put on by Absolute Xpress. The contest closed on August 1st at midnight so I should find out in a soon if either of my stories have been selected.
2) I've been working with artist Herman Lau on the Graphic Novel project "Beloved Child". It will be a while yet before anything big happens on this (it is a part time venture), but we are working on a five page sample. You can check out some of the character sketches that have been done so far. When we have more done I'll let you know and post it on this page.
3) I will no longer be participating in a couple of things.
A: I'll not be apart of the "Four Horsemen" novella project with the other writers from the "Seven Deadly Sins" anthology.  We had a bit of a falling out – writing groups are funny like that – but I'll write more about what I've learnt later.
B: I won't be on the "Writing Group Synergy" panel at the Con-Version 25 science fiction conference in Calgary.
4) I will be on a few other panels at the Con-Version conference in Calgary, and possibly moderating some. When I have more details I will post. So if you'll be in Calgary, Alberta, on August 21 -23, come say hi.
5) My other collaborative work is going great. I'm working on the final edits to the short story "Innocence" that will be appearing in the November 2009 edition of the Chinese Whisperings Anthology named "The Red Book". The website officially launched on July 31.
6) I'm also working on a script for an artist friend of mine who wanted to showcase his Animation skills. It's just words on a page right now, but soon I'll post a link to the blog were we will be posting about the collaborative process needed to create an animated short (5 minutes).
7) Perhaps this should have been first, but I was really hoping to tell you that my novel "Ice Debt" was complete. With only 5 pages or so left I was putting off posting this until it was done. Well I have bad news.
A recent storm (July18) sent a power surge through my house. It killed my laptop, frying the hard drive. Luckily, I had a back up. I thought everything was good until Sunday.
I sat down to finish off those last few pages of my novel… and the document wouldn't open. It was corrupt. I spent three hours trying everything I could think of to make it work, but nothing. I finally went to a computer guru to find out if there was anything that could be done to save my five-pages-from-the-end novel. Last night he told me the news.
He was able to extract the source code of the document. Thousands of pages long, but embedded within it are sentences.  I won't know if all of them are there, or even most, until he sends me a document to slug through. It will take days I'm sure but I still hope to salvage it.
Unfortunately, Mr Magic 8 Ball said "Outlook not good" when I asked if I was getting my novel back? So, on the off chance that Mr. 8 is right, I have decided to start working on a new novel. I won't start actually writing it until I know the fate of  "Ice Debt", but at least it gives me something to do in the mean time… and I like world building.
(UPDATED: I've got my novel back. It needs to be put back together – kind of like a puzzle – but it seems to be all there. I'm missing a few sentances, and the last couple of chapters are toast, but I've got most of it. Looks like I don't need to start something new after all.)
That's all for now.
Thanks for sticking around thus far. I'm sure there are plenty more adventures to come. 🙂